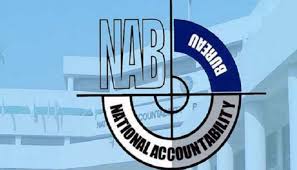 Cases related to Financial Crimes require specialized cells and investigative procedures. These crimes are mainly based on documentary evidence that include Audit Reports, Financial Reports, and Communication over Email and other Messenger(s). Our expertise over Forensic Accounting, Rights of Privacy and Cyber Law tie in to give our clients the whole and complete Assistance that is essential for a Convincing Brief, an impressive performance in the Courts, and ultimately getting relief.
The National Accountability Bureau Ordinance 1999 & the Anti-Corruption Establishment Act is set into motion when crimes qua offences of commission of frauds & Corruption in Business transactions are involved & other major complexities related to transfer of Funds and embezzlement. Given the intricate values of commercial dealings, it is a challenge to both prosecute and defend such Allegations. However, Our Chamber has provided stark performance in Courts subjected to Granting of Bails and subsequently concluding Trials. We have strongly marked our position in the Legal Fraternity by successfully prosecuting and Litigating in support of our Clients and getting them the desired result. Based on Our expertise and on our diverse experience, Our Chamber has a vast experience in providing legal advice and ultimately the right direction to the Client such as statutory corporate bodies and/or partnerships on how to pursue their Claims. Periodically, our team also prepares summaries of the latest NAB Laws in Compliance with the NAB Ordinance 1997 and their impact on various sectors and we endeavor to share these with our clients to keep them fully updated and informed at all times. We have rendered legal opinions on a plethora of legal issues such as Freezing of Assets and legal questions pertaining inter alia to the interpretation of NAB laws, rules, regulations and/or the applicability or Jurisdiction thereof in specific instances.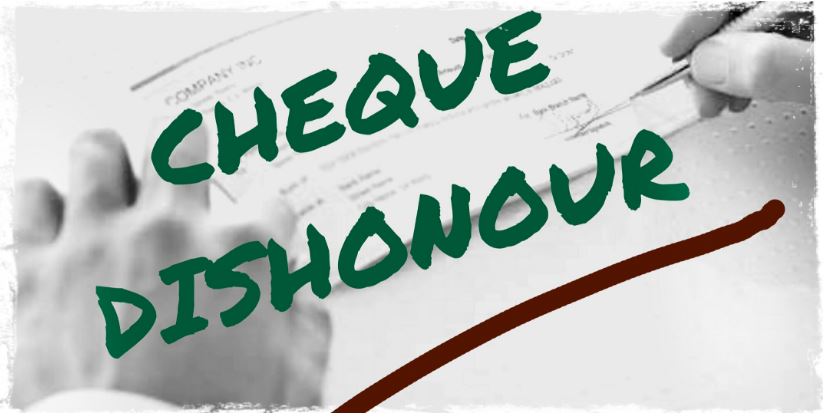 The Chamber has offered extensive assistance in such Cases and has secured innumerable amount of Bails for both Pre-Arrest Bail & Post-Arrest Bail and has successfully resolved these cases in favour of our Clients. Furthermore, Our Chamber has marked several Reported Judgments in our favour regarding this offence which are still quoted and published by the Honorable Lahore High Court. Recognizing our commitment to improving the discourse on this law, Barrister Safdar was appointed as Amicus Curaie by the Chief Justice of the Lahore High Court.
The issuance of cheques in lieu of financial commitments is common practice in Pakistan. The dishonoring of a cheque when a Consideration is given can be a harrowing experience which is why we offer our services and assistance to both Aggrieved and Accused Parties. We recommend Investigation Methods, arguing for both Prosecution and Defense Bail Applications as well as trials related to this offence. We handle cases for Persons as well as Companies. In cases where you are being persecuted for a crime you did not commit or have been cheated by the presentation of a dishonored cheque, you will find our services tailored to your requirements.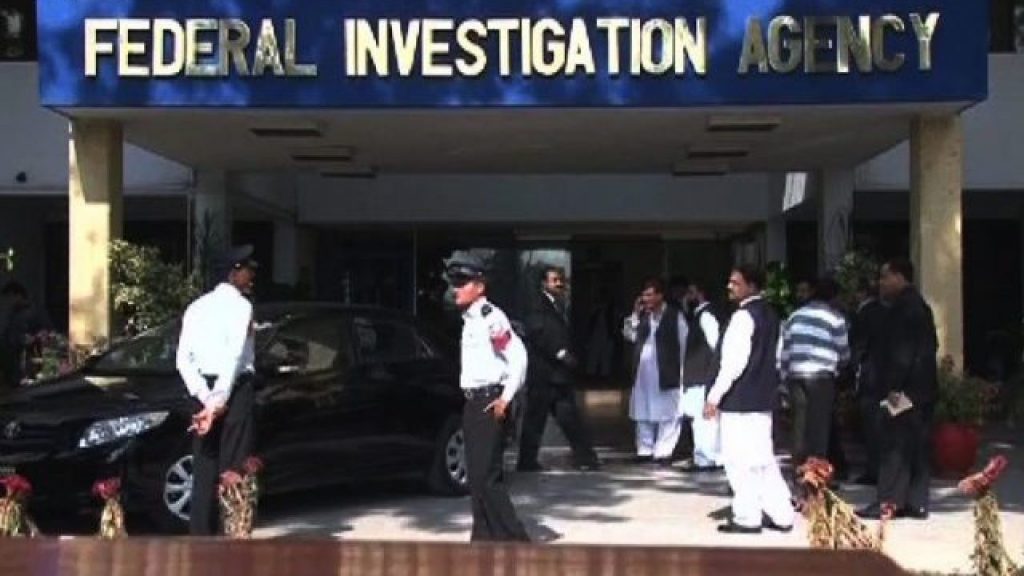 In addition, we have substantial experience of handling Documentary Evidence and Drafting of Petitions which are called for by our Judicial Bodies. With the Chamber's extensive experience we have managed to provide assistance and give Legal Advice in prominent Cases such as 'JDW Sugar Mills Case' i.e. (Jahangir Tareen Khan vs The State) and other multifarious cases where interpretation of FIA Act 1974 and understanding other prevailing laws were of key importance.
Federal Investigation Agency
The Federal Investigation Agency Act 1974 is a special law made for the regulation of matters concerning the Federal Government. The integral function of FIA is enforcement of laws relating to Smuggling, Narcotics, Currency offences, Foreigners, Immigration & Passports and offences having inter-provincial ramification. In the last few years Pakistan has witnessed vertiginous growth of these offences and issues across whole demographic spectrum. This has resulted in Increase in Litigation and Registration of these offences in the Criminal Justice System of Pakistan. We are one of the few law firms in Pakistan where we have represented many Public and Private Limited Companies & Other individual clients at all levels of Criminal Jurisdiction throughout Pakistan Courts. 
Murder is the most serious criminal charge a defendant can face which is catered under Section 302 PPC 1860. In Pakistan, the sentence for a murder conviction can include the Death Penalty. Chamber of Barrister Salman Safdar can represent you and provide you with the high-quality legal representation you are entitled to. Our Chamber understands the seriousness of a Murder Charge and we also understand that every step has to be carefully calculated when you're facing a murder charge. Our team has the experience to help you navigate this exceedingly dangerous terrain. Barrister Salman Safdar with his extremely honed Practice in Murder Cases and who is known as an Expert in both Prosecution and Defense Case and who is experienced in violent crime cases has Appeared in more than 2000 Murder References and ensuring best favourable results in both Lower Court and Appellate Court decisions. 
Furthermore, we have secured over 1000 Bails overall for both Pre-Arrest and Post Arrest Bails. Our Team works hard to ensure throughout the investigation that the rights of the Accused or the Aggrieved are not infringed. Our Team has a reputation for Crafting a compelling case on the Client's behalf. At our Chamber, we undertake a thorough analysis of the evidence and consider all issues pertinent to each case. In Conclusion, Our Chamber has not only dealt with many Aggressive Murder Cases such as 'The 27 Murders Case (The Melsi Case)' but also in addition this, Barrister Safdar has also assisted The Honourable Lahore High Court in developing Latest Principles of Law on Extra Judicial Confession and on Medical Ocular Evidence.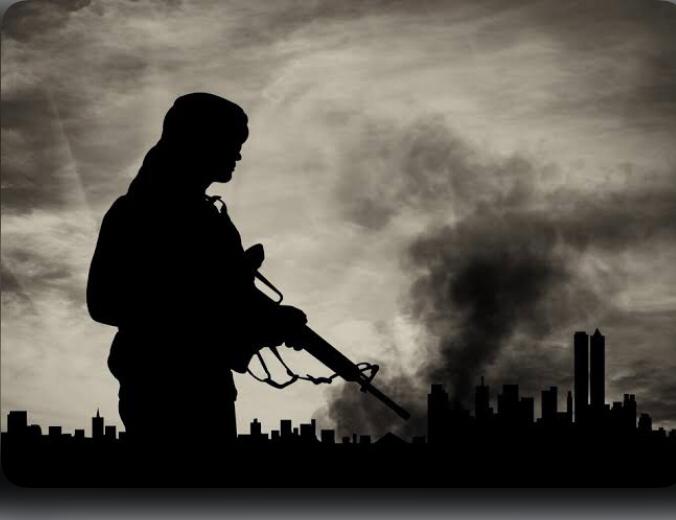 Pakistan is a hot bed for Terrorism cases and in more cases than not, Individuals who have no relation to the Act of Terrorism are enrobed in such cases out of enmities and personal agendas, to strengthen the Prosecution's Case. Such cases are difficult, both when it comes to getting the relief of Bails as well as bagging favorable Decision from the Lower Court & the Appellate Courts. Our Chamber has dealt with more than 3000 Criminal Appeals which involve Terrorism Cases in majority. It is ensured that the Client is being represented by an Expert in Terrorism Litigation i.e., Barrister Salman Safdar himself and a team that has proven capabilities in Terrorism law. Our Chamber is known in Legal Fraternity for its genuine experience of advising the right direction to their Clients and an excellent track record of success in delivering the best results.
From the beginning of the Investigation of the Case and till the culmination of the Trial, our firm ensures that S. 7 of the Anti -Terrorism Act 1997 is used sparingly and only in the most relevant of cases. Once a case is brought outside the ambit of Terrorism, the likelihood of success increases, and in cases where S. 7 is part of the Judicial Proceedings, our exceptional Advocacy and Cross-Examination skills are able to accentuate Loopholes and Questions of doubt in Prosecution's brief even in the most difficult Cases. Currently our Team represents our Client in the renowned 'Model Town Case of Terrorism' before the Anti-Terrorism Court. Moreover, we are also engaged in seminal cases relating to Suspension of Sentences in Anti-Terrorism Cases.
Another ambit of Anti-Terrorism Act 1997, is Offences against Persons i.e., Kidnapping, Abduction and Ransom. These offences were originally included as offences under the Pakistan Penal Code 1860. However, as Pakistan had witnessed a rapid increase in the commission of these offences, the Anti-Terrorism Act, 1997 assumed Special Jurisdiction to try these offences in the Anti-Terrorism Courts. Our experience includes providing clients charged with these offences with an effective and strong representation, both at the trial and Appellate stage. Usually, such matters involve money transactions, an essential constituent of the offence which is also called Ransom, which plays an extremely crucial role in establishing criminal liability. Our Chamber has handled dozens of kidnapping cases and Use all investigative avenues in our effort to get to the truth of matter and mitigate the effects of your charges. Our team is not hesitant to take a kidnapping case to trial when it is in our client's best interests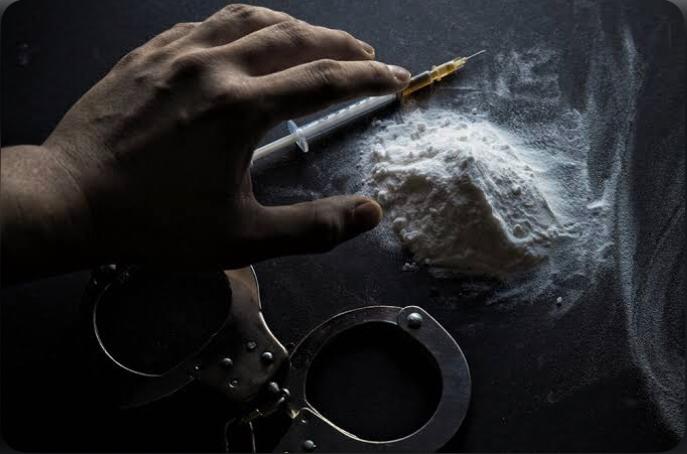 Possession of Narcotics substances entail serious consequences including capital sentence depending on the quantity recovered. Most narcotics cases are now being prosecuted under the Control of Narcotics Substances Act, 1997 (CNSA). Our chamber has gained a great deal of recognition in securing bails and, eventually, acquittals in some famous narcotics and drugs cases of the country, receiving media attention at both national and international level. We offer full representation for our clients (mostly foreign nationals) charged with drug related offences. Our services include representation at bail hearings, trials and appeals before the Divisional Bench at the High Court.
A large number of Foreign Nationals are arrested every year in Pakistan in relation to drug offences. We have represented several such clients, sometimes having engaged directly and on occasion, having been engaged through Consulates of countries. Our efficient work ethic and success rate has seen us handle some of the most high profile cases associated with narcotics cases in Pakistan. We have been counsel in the Rehmat Shah Afridi Case and Rana Zia Case, both which are considered seminal judgments in the field.
OFFENCES AGAINST PROPERTY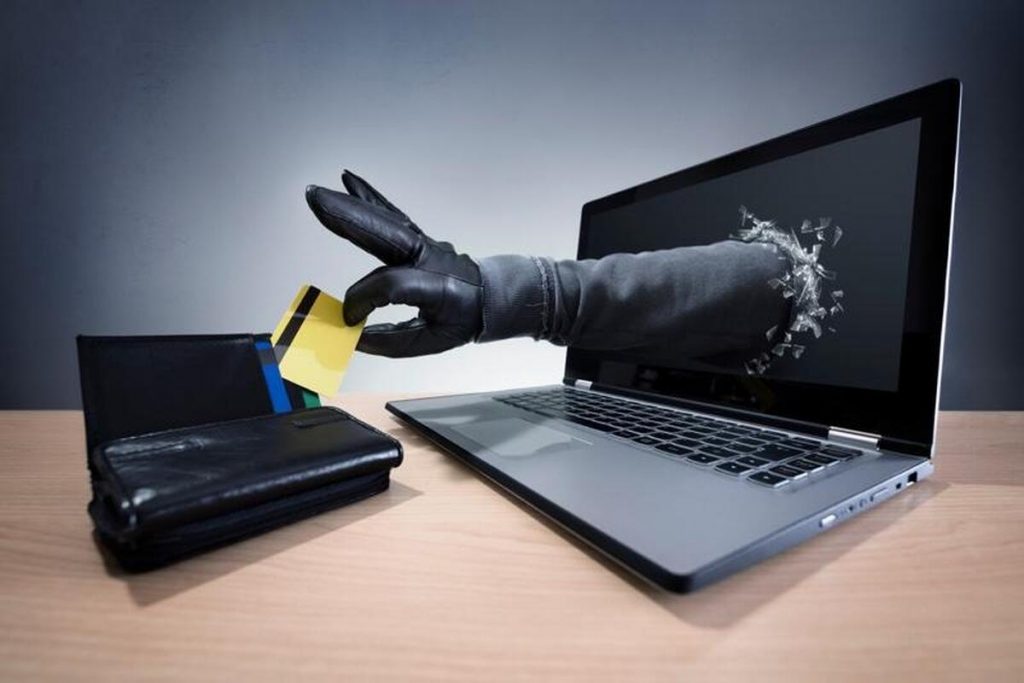 Our chamber regularly advises banks and other financial institutions, focusing mainly on banking and financial crimes. We have ample experience of litigation in the following areas:
Breach of the terms of an instrument or document whereby possession of any asset or property offered as security for the re-payment of finance.
Fraudulent misrepresentation made to a financial institution
Dishonest alienation of mortgaged property.
Offences under the jurisdiction of Special Court (Banking Offences)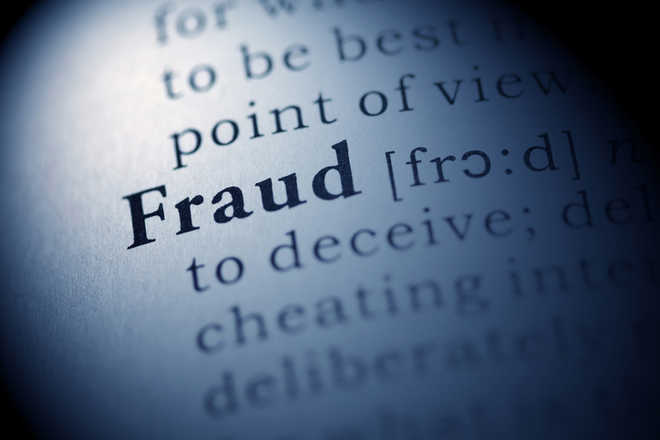 Fraud / Cheating / Forgery
Forgery is the process of making or adapting documents with the intention to deceive. It is a form of fraud and is often a key technique in the execution of identity theft. Questioned document examination is a scientific process for investigating many aspects of various documents and is often used to examine the provenance and verity of a suspected forgery. Sections 420, 468 and 471 of the Pakistan Penal Code deal exclusively with these offences and are the most common offences committed in Pakistan. We have built a strong working relationship with forensic and hand writing experts in order to provide efficient and effective representation for our clients.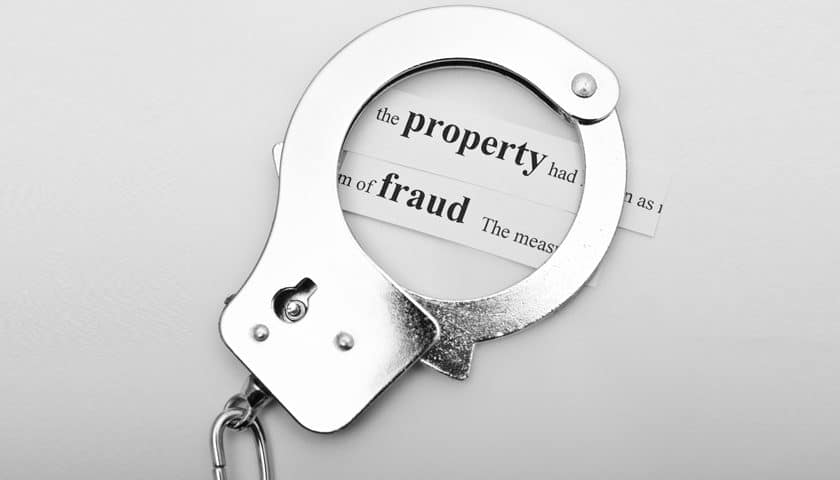 In the past five years, Pakistan has witnessed a major boom in the property sector. In particular, the huge investments made by foreign nationals in the property sector due to the growing need for housing and high rises has caused a mushrooming effect that has rippled through out Pakistan. The recent surge, growth and investments made over the last few years in the property market has also brought with it illegal elements that through illegal means have tried to take advantage of the property boom. The following are the illegal
means against which we protect our clients and provide a legal, yet practical, solution to the problems they might be facing with regards to their property.
Illegal Possession
Illegal Dispossession is a new addition to the laws of property and has come about through the Illegal Dispossession Act of 2005
Land grabbing by Qabza Group/Land Mafia
Transfer of title through forged documents (Forgery)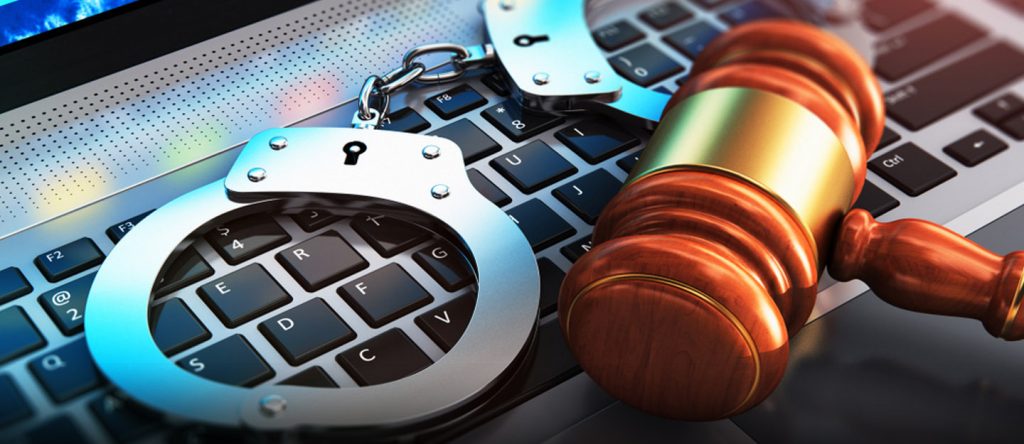 Increase in technology and use of computers in both personal and business sector has increased remarkably. Law is constantly developing in this region due to drastic increase in the level of prosecutions. Allegations are not only extremely technical but also difficult to prove. Offences relating to cyber-crime now fall within the domain of Federal Investigation Agency (FIA). We offer our specialization to the full range of cybercrime offences, including, electronic media offences, cybercrime information, credit card fraud, funds transfer, computer sabotage, hacking etc.
Our experience with dealing with cases related to Cyber Crime places us the top law firm which handles both prosecutions and criminal defense related to cyber offences. Our chamber has been associated with almost all landmark cases in the field. We have represented some of Pakistan's top auditing, consumer good and finance corporations in cases related to hacking, violation of privacy of information and damage to information systems. Considering that Pakistani law is still in the development phase on these issues, we aggressively use international standards and best practices when it comes to cybercrime to protect and further the interest of our clients.
Our list of clients includes Cure MD, a firm specializing in medical outsourcing, and Deloitte Touche Tohmatsu, the world's premier auditing and risk management firm.